First, go to your member dashboard and click View Application to review the data you entered. If you see anything that isn't accurate, click Edit Application to update your application.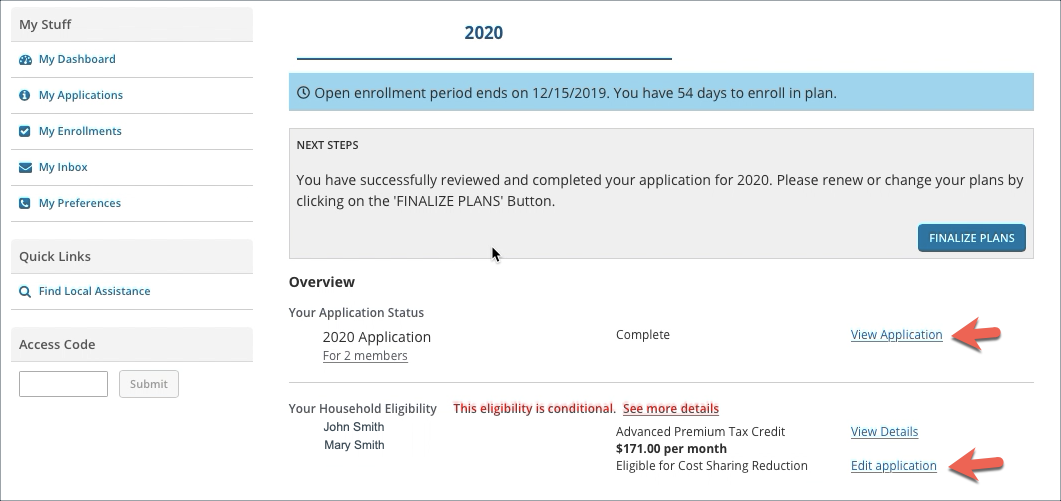 If your application is complete and accurate and you still think your eligibility results are wrong, you can appeal the following kinds of Nevada Health Link decisions:
Whether you're eligible to buy a Nevada Health Link plan, including a Catastrophic health insurance plan

Whether you can enroll in a Nevada Health Link plan outside the regular Open Enrollment Period

Whether you're eligible for lower costs based on your income

The amount of savings you're eligible for

A reduction in the amount of savings you are eligible for

Whether Nevada Health Link made a timely determination about your eligibility after you applied
Learn more about the appeals process.